Author:Cheryl Bowman
www.being40plus.com

One of my biggest challenges is juggling my job and my family. I have always been a working mother and at 40 Plus I am now a working Grand Mother. The beautiful thing about being a Grandmother is that I can look back on how I raised my own children and whatever I did right with my children I can now bestow on my grandchildren. Whatever I did wrong, I can forgive myself, reflect and teach those who will listen. Life has an amazing way of teaching us what we need to know. The sooner we learn the quicker we can move on to the next lesson. ~CB
When you find yourself working more hours than you spend quality time with family and friends, or even quality time with yourself, you are out of balance.
Sure as parents (some single parents) we are obligated to "do what we have to do". However, if we are completely honest with ourselves a lot of the stress of "having to work" comes from our sense of what is important.
Consider the following when you feel your stress levels increase, or when you find that you are spending more time buried in work that can really wait for morning.
*Schedule downtime

It does not matter who you choose to spend time with. You may have family / friends, or you may want to spend time getting to know yourself. Choose which of the relationships needs pampering and plan quality time that will bridge the gap and help you recharge and create a new buzz in the relationship. Be proactive in your scheduling. Block out enough time to allow you to reconnect, some situations may take longer than others. Make an honest attempt to be present. Turn your cell phone off, and really make a conscious effort to connect.
Try waking up a little earlier in the morning. By taking as little as 15 minutes to meditate, plan, and pray will make a difference in how the rest of your day will flow in a positive direction.
*Stop doing things that you DON'T WANT TO DO

Open up your calendar of events. Surf the page for activity, the events that sound most promising, uplifting and DO NOT zap your energy, attend. Those that don't, delete, delete, delete! We have to learn to give to people, organizations, hobbies, clubs, etc. that give back to us in terms of positive energy.
Ladies, this is a tough one. But if WE would spend more time at work doing our job and less time chatting on the phone, surfing the net, and wasting time at the water cooler we may be able to leave in time enough to attend some of the family events, meet the girls for a cocktail, or date our significant other. (Hey this goes for me too.) IJS
*Unnecessary errands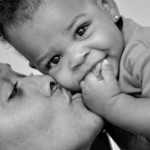 How many times have you had to repeat a route because you forgot to complete something that you planned to do. Organization is key….. I am much more effective when I write myself a note and check off what needs to be done. The things that I cannot or do not complete go on the "things to do list" for the next day. (or delete because it is not a priority)
Think of the things that you can delegate to someone else. Ask for assistance ladies, when you give of yourself, people want to give back to you. Let them!
*Reboot, Relax, & Reflect
While attempting to balance work & home it is imperative that we Reboot, Relax, & Reflect. Shut it down ladies! Rest is one of the most important things that we can do for our body, mind and soul. Nothing is more important than sufficient amounts of rest. Just like your PC, sometimes you have to shut it down and reboot! Not everyone requires the same amount of sleep per night but we MUST give our body what it needs. When your body tells you to rest, and it will, then listen….. Shut it down, and reboot!
Relax, this is not quite the same as sleep. Relaxation is important as well. For me it is quiet time with a book, writing an article, listening to soft music, taking a bubble bath, allow a professional to give me a manicure & pedicure, or deep tissue massage, etc. These are some of my favorite ways to reconnect with my spirit. This is the time that I enjoy listening to that inner voice.
Reflect, how wonderful is it to be able to take all that was done during a day, week, or month and learn from it. While we walk through our daily lives if we are not teaching we should be learning. If we are not talking we should be listening; and because we have two ears and one mouth we should do more listening and learning. If we take this approach how much better will our work/ home balance be? ~CB
Be sure to follow being40plus FB page
Related Posts